Why is it that crime-writers love to combine the Season of Peace and Goodwill with a juicy murder mystery?  Incongruous themes?  Not really, when you consider how psychologists expound on the subjects of anxiety, tension and depression at Christmas.  The Web abounds with sites that offer tips on how to avoid stress during the festive season.  It's the time of year when families come together, whether the individual members like each other or not.  There is an expectation that the feuds be buried, or at least suspended, no matter how much resentment might be simmering under the surface.  One is conscious of obligations to others, whether the will is there to follow through.  There are gifts to be purchased, which stretch budgets that may already be out of control.  People who are alone feel lonelier; those who are inundated with relatives feel overwhelmed and exhausted.  Such a lot of smoldering emotions for a crime writer to plunder.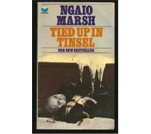 As if the turbulence of family relations was not sufficient to tempt a mystery writer, Christmas also provides a wealth of opportunity for atmospheric settings.  What could be more 'cozy' than firelight flickering in the hearth and snow falling outside the window?   What can be more chilling than a black winter night with only the soft beam from a streetlamp lighting footsteps in the snow?  What possibilities for sinister disguise lie in the cross-dressing of a Christmas pantomime?  What great opportunities for the evil-minded are presented at those parties and dinners where food abounds and glasses and plates are often left unattended.  No wonder mystery writers can't resist creating a Christmas dilemma for their detectives to solve!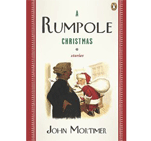 Christmas mysteries have been around for a long time.  Charles Dickens certainly knew how to wring drama out of the Christmas season, and what a trend he began.  Sherlock Holmes solved the puzzle of a goose that provided a lot more than Christmas dinner; G.K. Chesterton's Father Brown recovered "The Flying Stars", diamonds that disappeared at a Christmas party; Hercule Poirot's Christmas included a body in a locked room; Ngaio Marsh produced a corpse that was Tied up in Tinsel; and Rumpole has a whole book of Christmas stories.  There are many anthologies too, such as Murder Under the Mistletoe, which features a host of stories by writers such as Margery Allingham, Peter Lovesey and Sir Arthur Conan Doyle.  Current authors continue the trend.  The detectives in Deborah Crombie's compelling novel, And Justice There is None, mingle Christmas shopping with the the investigation of a particularly brutal pair of murders; Peter Robinson's Inspector Banks suffers through a Blue Christmas; and Anne Perry has written an entire series of Christmas novellas, as has M.C. Beaton.  Mary Higgins Clark, with her daughter, Carol, has also produced a set of seasonal mysteries, and following the same trend, Charles Todd put out a similar publication this year.  The list goes on and on.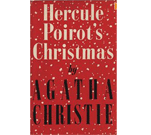 I think it's a great tradition, and one that I've been delighted to follow.  I enjoyed concluding my last three books with a Christmas story, each one utilizing a setting that has brought me personal pleasure during the festive season.   My childhood, and my children's childhood, always included an annual visit to the Christmas pantomime, so it was great fun to write "The Mystery of the Black Widow Twanky".  My nod to our years of performing as the Elwoodettes Marionettes is reflected in "Christmas Present, Christmas Past".  My fourth book concludes with "The Mystery of the Christmas Train", and what a joy it was to write a light-hearted story that could re-create the atmosphere of Stanley Park's Bright Nights festivities. I'm now working on the sixth book in the series, which will include a story titled "The Feast of Stephen" and most exciting of all, my story "Ghosts of Christmas Past" will appear in the holiday edition of the Ellery Queen Mystery Magazine.
So what am I going to do this Christmas?   Our holiday season will include a visit to the Vagabond Players pantomime and a visit to Fort Langley to see the lights. We're cutting back on the marionette shows, so that means more time for visiting with friends and family, and last, but definitely not least, leisurely time sitting by the Christmas tree and reading the deliciously cozy mystery stories that I put on my Christmas wish list—firelight flickering, snow drifting down outside the window, and the mysteries only within the pages of my book.  A Merry Christmas indeed.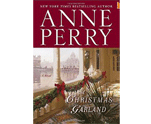 From "The Mystery of the Christmas Train"
Richard Beary had one inviolable rule.  Never allow a girl to meet one's family on a first date.  Nothing spelled death to a potential romance like a premature introduction to a surfeit of boisterous and opinionated Bearys, led by a matriarch whose cozy chats as she assessed the newcomer resembled an interview with the Grand Inquisitor.   Whenever Richard felt it was appropriate to introduce a girlfriend into the family circle, he took care to break her in gently.  No more than one or two Bearys at a time.  Therefore, there was one outing that Richard always attended alone.  Every December, the Beary clan convened en masse for a festive visit to Stanley Park and a ride on the Christmas train, revelled in by senior and junior Bearys alike.  The event was always followed by a late supper at his parents' home.  Richard enjoyed this annual jaunt, for it provided him with an opportunity to socialize with his nephews and nieces, who seemed to have grown like weeds every time he saw them.  But the train expedition was a solo outing.  Dates were out of the question.
However, one year, temptation appeared in the form of a new neighbour who had moved into his apartment block.  Larissa Swinton would have made the stoutest man weaken.  Her soft blonde hair, delectably alluring lips and pouter-pigeon bosom brought Scarlett Johansson to mind, and her baby-blue eyes held an ocean of promises.  However, her luscious curves were well protected, for the young divorcée, in addition to her mouth-watering attributes, also possessed a ten-year-old son called Billy whose vice-like grip on his mother was as immovable and effective as a medieval chastity belt.  It was obvious that the route to the winsome Larissa's heart was through her son, for she made it quite plain that she would be delighted to go on a date as long as it was a child-friendly activity and Billy could come too.
Sorely tempted, Richard reminded himself of his rule.   And broke it.
Murder, Mayhem and Mistletoe!