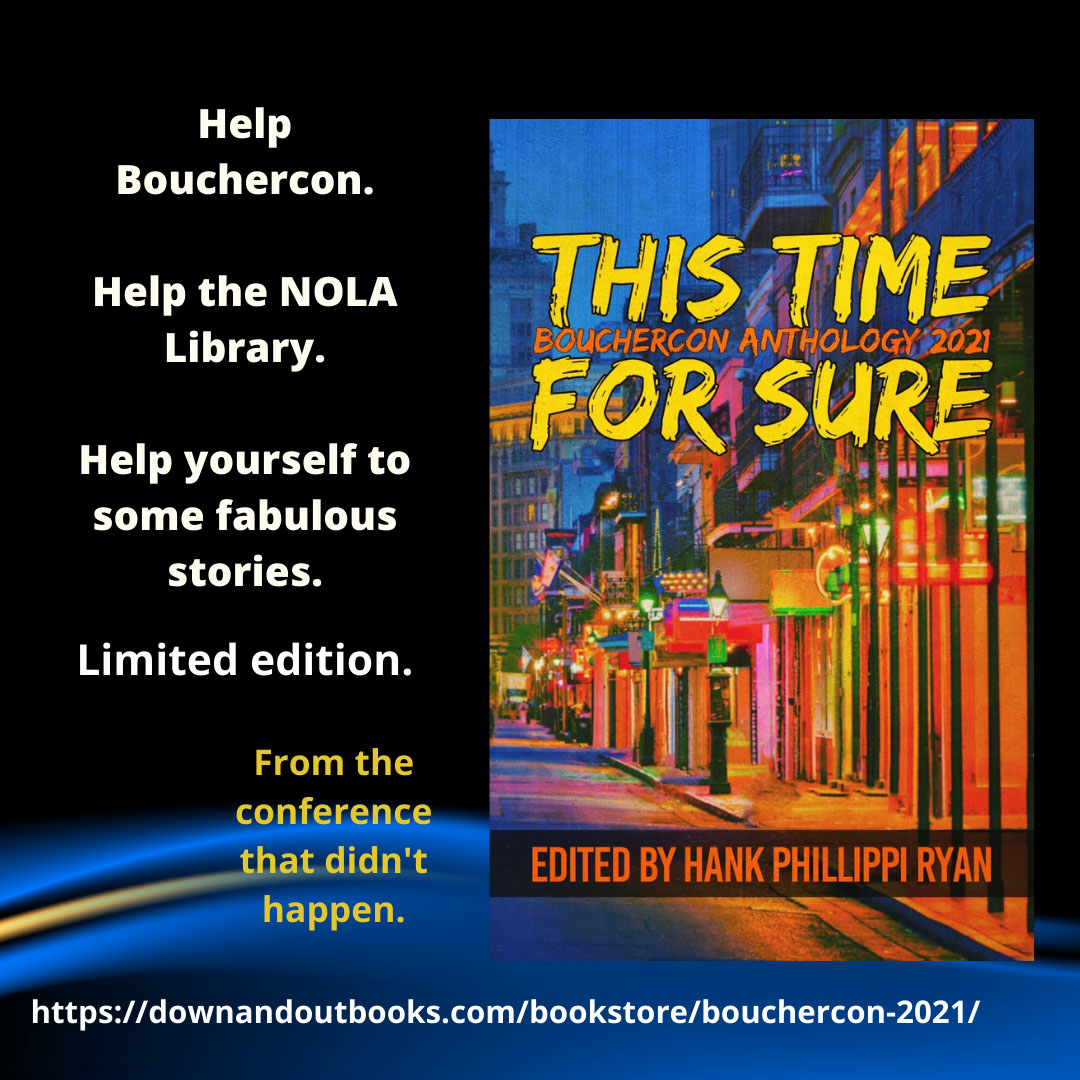 So sad that the conference had to be cancelled but it's time to show some Bouchercon love! We'll all miss being in New Orleans together–but maybe a book will help? And buying the terrific Bouchercon Anthology THIS TIME FOR SURE will make a huge difference. This gorgeous limited-edition hardcover will include bookplates from some of the authors–and when the books are gone, they're gone! It will definitely be a collector's item–the anthology from the conference that didn't happen!
With brand new short stories from Craig Johnson, Charles Todd, Kristen Leopionka, David Heska Wanbli Weiden, Alexia Gordon and Elizabeth Elwood, and edited By Hank Phillippi Ryan.
Click here to snag your copy before they are all gone!   https://downandoutbooks.com/bookstore/bouchercon-2021/
Bouchercon may be cancelled but the wonderful anthology is still available. Don't miss out on the great mystery stories in THIS TIME FOR SURE!!