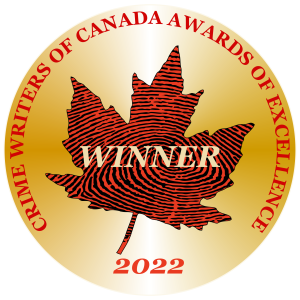 I am so thrilled to see that my latest story for EQMM, set in Post-War England, has won Best Short Story for the Crime Writers of Canada Awards of Excellence. I was inspired to write the story after watching an episode of The Crown that featured the 1952 Great Smog of London. A child at the time, I remembered the fog, and that memory triggered recollections of two other events that seemed somehow connected in my mind. One of these was the terrible three-train collision at the Harrow Wealdstone station that is still listed as the worst peacetime rail crash in the United Kingdom. The other was the gruesome string of murders that came to light when bodies were discovered in the house of murderer, John Reginald Christie.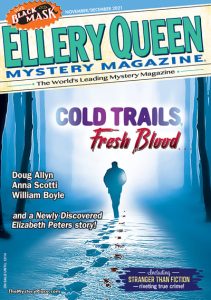 When I researched these events, I saw that the train crash had occurred in October of 1952, only two months before the Great London Smog, and the discoveries at 10 Rillington Place had burst onto the news in March of 1953. Having realized that there had been three dramatic incidents, all through one winter, lurking in the background of my family's everyday life, I decided to weave a mystery combining those events with my other childhood memories.
The result was "Number 10 Marlborough Place" which was published in the November/December 2021 issue of Ellery Queen Mystery Magazine, and has now won Best Short Story in the Crime Writers of Canada Award of Excellence. I was very honoured to make the short list among so many fine writers, and feel even more so, now that my story has been selected as the winner. Congratulations to all the other winners and nominees, and thank you Crime Writers of Canada!
"Number 10 Marlborough Place" wins Best Short Story in the CWC Awards of Excellence